Rapidly build beautiful and accessible experiences. The Carbon kit contains all resources you need to get started.
Get the kit
1. Install Sketch.
2. Choose a theme.
3. Bring in additional colors and icons.
4. Download the grid templates.
Start designing
Start with the grid.
Icons and color swatches.
You're all set.
Anatomy
Grid
Structure
Symbols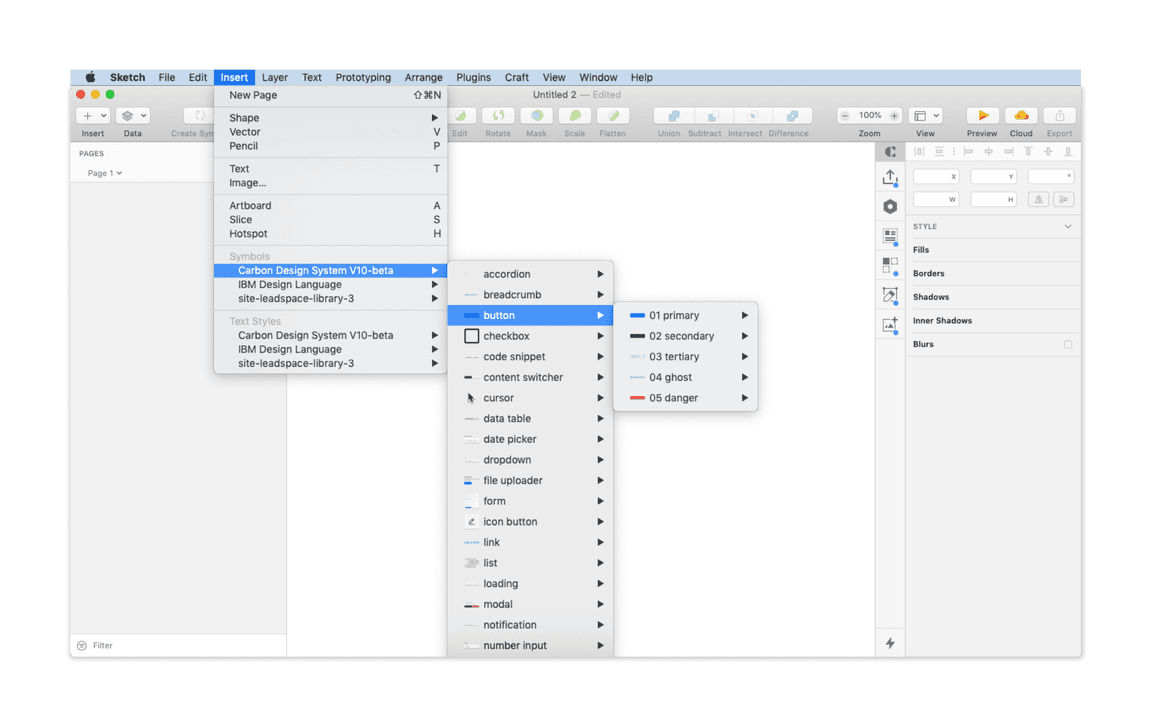 Library menu navigation
Structure
To add the whole component, select the desired variant and place it on your artboard.

For even more configurablility, use the individual building blocks found under the Items folder within the symbol. Be sure your custom design adheres to our design guidelines.
Text styles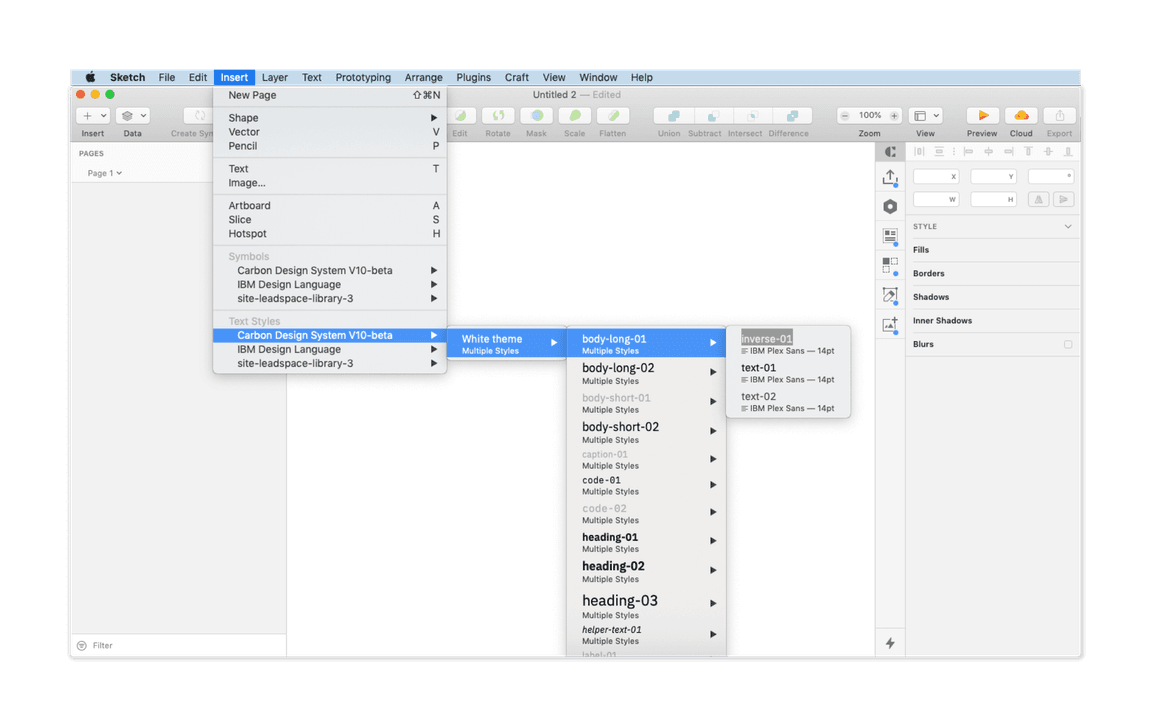 Library menu navigation
Structure
The first text style level displays theme options (i.e., white theme).
The second level shows the Carbon type tokens (i.e., body-long-01).
The third level selects the type color, which is labeled with a Carbon color token name.
Layer styles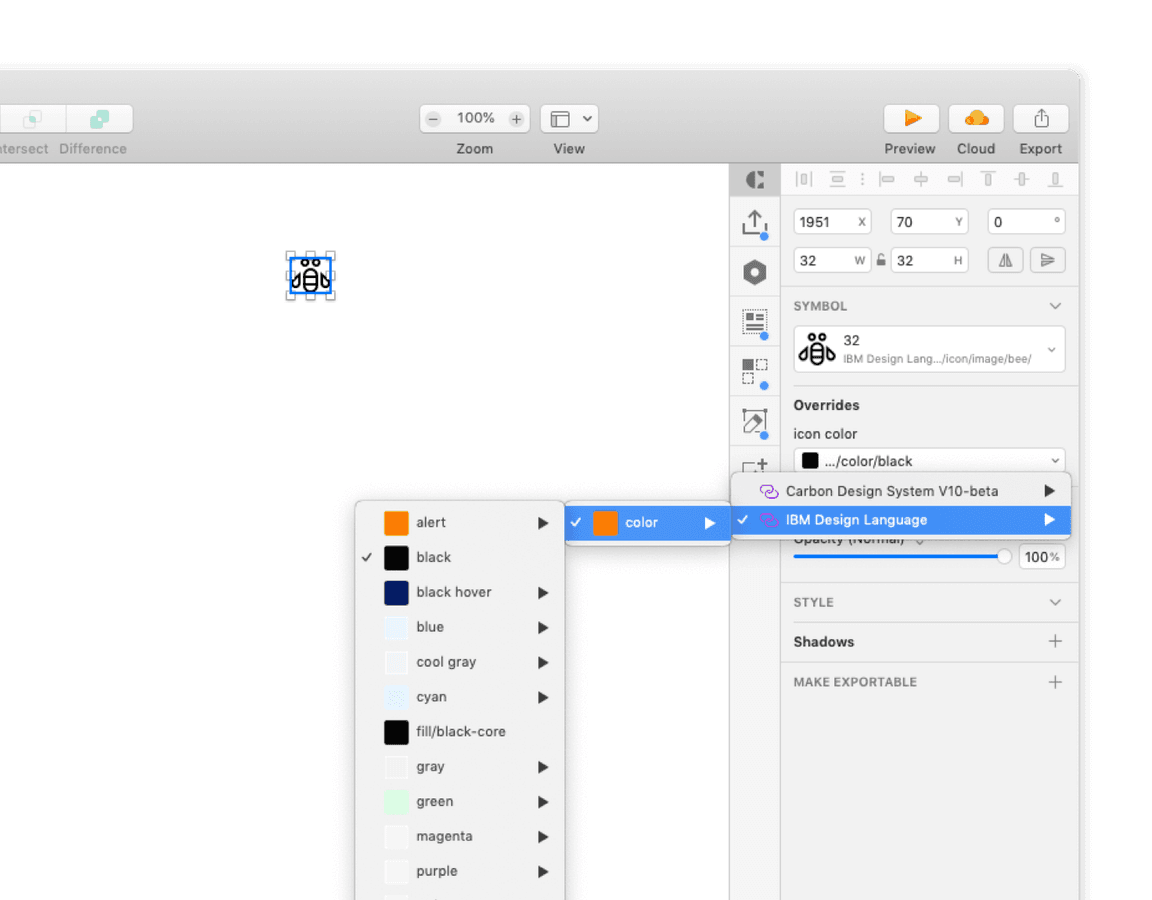 Library menu navigation
Info
Updates
Migration
Support